Easy English Home Language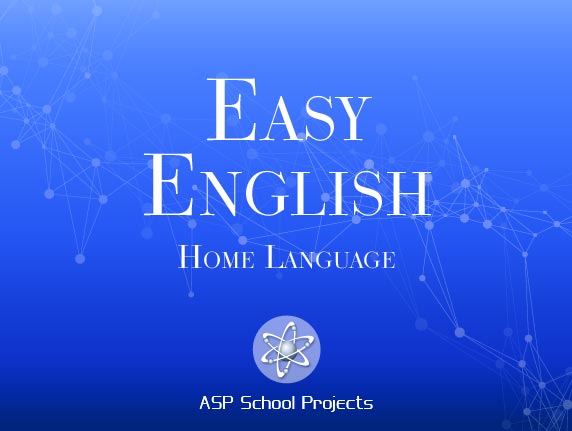 'Easy English Home Language' is a language study programme in English for learners with English as their Home Language.

This programme is designed to assist learners with learning English and to make homework and exam preparation uncomplicated and practical. It advances reading and writing skills and builds English vocabulary. Strong focus is placed on English spelling, grammar and punctuation rules. Guidelines with examples on how to write documents, essays and speeches simplify the writing process. An abundance of tests with answers are available for self-assessment.