Grade 9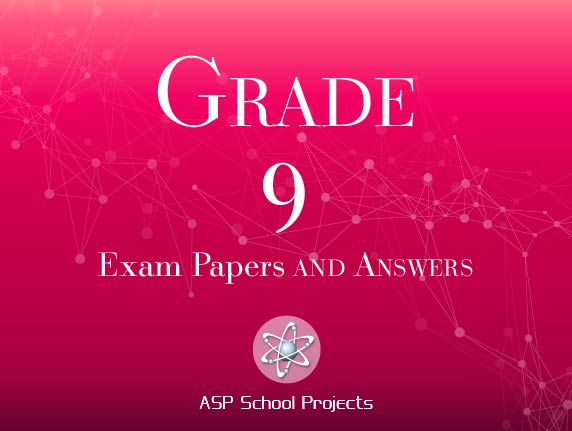 'Grade 9 Exam Papers and Answers' is the flagship learning programme for Grade 9 learners in our range of products. This programme offers CAPS-based exemplar question papers for Grade 9 learners.

To prepare for tests and exams with practice papers is one of the most effective ways to study and is an extremely important part of the learning process. The programme is designed to assist learners in mastering the technique of writing tests and exams. Our exemplar papers are presented in the same manner, format and difficulty level set by the National Curriculum Statement (NCS). The content of our exam papers is designed by a carefully selected team of experts which consists of teachers, former teachers and other professionals. All subjects are included and subjects are divided into terms. All exemplar question papers contain memoranda (answers).

Questions are formulated by meticulously selecting the strengths and most important aspects of each textbook's topics to give learners the most comprehensive, relevant and best possible learning experience. The questions stimulate left and right brain activity. The following type of questions are included in our papers: Definition of Terms; True or False (Supply the Correct Answer if False); Match Column B to Column A; Diagrams and Sketches; Fill in the Missing Words; Multiple Choice; Short Questions; Long Questions; Crosswords. Our sources include all textbooks from leading publishers: Cambridge: Study & Master; Heinemann: Spot On; Macmillan: Solutions for All; Maskew Miller Longman: Focus; Maskew Miller Longman: Platinum; Oxford: Headstart; Oxford: Successful; Shuters: Top Class; Via Afrika: Via Afrika; etc.